Message in English and Portuguese.
Jesus has given me life in abundance.
Olá querida familia, amigos e amigas,
Desculpe-me pela minha ausência aqui, mas tennho estado tão ocupada que as vezes me falta tempo até mesmo para checar os e-mails.
Muito obrigado por todas as felicitações. Aqui dois presentes com foto recentíssima, que a minha querida amiga, irmã em Cristo Célia lá do
Gifs pra Jesus
, fez para mim. Obrigadão amiga.
Nesta foto eu tinha acabado de sair da piscina no dia 18 de Outubro de 2006( sem maquiagem).
In this picture, I had just left the swimmingpool at Oktober 18, 2006 (without make up).
Aqui eu estava pronta para ir para a igreja (22 de outubro de 2006).
Here I was ready to go to Church ( Oktober 22, 2006).
O meu aniversário foi muit o bom. Fiz aniversário no dia 18/10, mas já estava comemorando desde o dia 05/10. Na semana do meu aniversário, era férias de outono aqui (uma semana) e eu fui com a minha familia para o
Center Parcs
.
A minha sogra, o meu cunhado e os filhos da
Dy na Holanda
,
foram conosco e alguns amigos e amigas foram lá me visitar e comemorar comigo também. Obrigado amigos (as) pelo carinho e atenção.
Hoje vou indicar para voces a leitura de uma mensagem que li e gostei muito. Se voces tem perguntas ou interesse nesse assunto, não deixem de ler. É uma longa mensagem, mas vale a pena.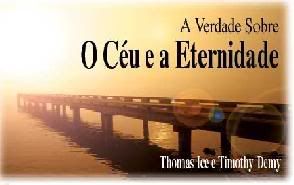 Clique aqui
Há muito tempo atrás, em meio ao sofrimento e à morte, Jó perguntou: "Morrendo o homem, porventura tornará a viver?" Séculos se passaram antes de haver a resposta certa e final dada por Jesus Cristo: "Disse-lhe Jesus: Eu sou a ressurreição e a vida. Quem crê em mim, ainda que morra, viverá; e todo o que vive e crê em mim não morrerá, eternamente. Crês isto?" (João 11.25,26). Na véspera da Sua crucificação, Jesus disse aos Seus discípulos: "Na casa de meu Pai há muitas moradas. Se assim não fora, eu vo-lo teria dito. Pois vou preparar-vos lugar. E, quando eu for e vos preparar lugar, voltarei e vos receberei para mim mesmo, para que, onde eu estou, estejais vós também" (João 14.2,3).
Clique aqui

No último domingo dia 29/10, tivemos na nossa igreja o Harvest meal. É um jantar de ação de graças. Foi muito bom (foto-montagem abaixo).
Last Sunday we had a Harvest meal. It was very nice. We did have a good time of fellowship togheter.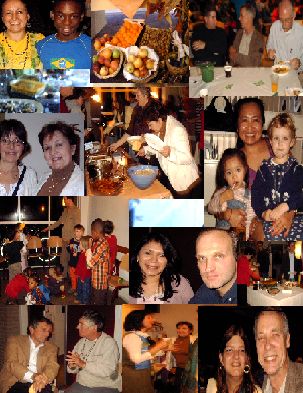 Book of Revelation (Apocalipse)
c
THE PURPOSE OF THE BOOK OF REVELATION IS TO MAKE KNOWN TO BELIEVERS THE THINGS THAT WILL TAKE PLACE AT THE END OF THIS PRESENT AGE, PRECEDING, AND SUBSEQUENT TO THE SECOND COMING OF CHRIST. GOD GAVE THE REVELATION TO JESUS, WHO SENT IT WITH AN ANGEL TO JOHN TO GIVE TO THE CHURCH. GOD CONSIDERS THE BOOK OF REVELATION SO IMPORTANT FOR BELIEVERS TO READ AND UNDERSTAND THAT HE HAS ATTACHED A BLESSING - BOTH AT THE BEGINNING AND THE END OF THE BOOK - FOR ALL WHO READ, WHO HEAR, AND WHO OBEY ITS TEACHINGS. TO ENHANCE OUR UNDERSTANDING OF REVELATION, FOLLOWING IS A SIMPLE CHAPTER BY CHAPTER OUTLINE OF WHAT THE BOOK CONTAINS...
If you would like to read more about this subject go to
Bible Truths revealed
and also

Revelation

Outline

.

1:1 What does the word "revelation" signify?
The word revelation is derived from the Greek word apokalupsis, from which we also get the word apocalypse. This is why the book of Revelation is sometimes called The Apocalypse. Apokalupsis includes not only the thing shown and seen but the interpretation, the unveiling of the same. The book of Revelation in its entirety is prophetic (CP V3; 19:10; 22:7, 10, 18-19). The purpose of the book of Revelation is to make known to believers, in both symbolic and literal form, Christ's second coming and the final judgments of God upon the earth and all its inhabitants....
"...PROVE ALL THINGS; HOLD FAST TO THAT WHICH IS GOOD..." 1TH 5:21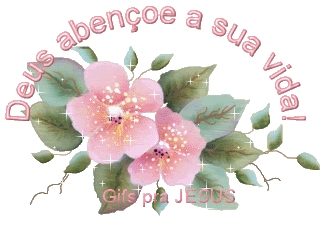 May God bless your life.