There is an english version below.
"The righteous will live by faith." Rom. 1:17
Querida familia e amigas (os),
Os dias tem sido curtos demais para que eu possa fazer tudo o que gostaria. Mas estejam certos que farei sempre o possível para responder os seus emails e comentários. Amo todos voces em Cristo, que nos amou primeiro.
Reflita na mensagem abaixo, extraída do Nosso Pão Diário (link na coluna ao lado).

VENTOS DE AMOR
Leitura:I João 4:1-8

Aquele que não ama não conhece a Deus,
porque Deus é caridade. - I João 4:8

Um agricultor tinha um cata-vento no seu celeiro com a inscrição, "Deus é amor."
Quando os amigos indagavam a razão, o fazendeiro dizia: "Isto é para me lembrar que não obstante a direcção do vento, Deus é amor."
Quando o "vento sul" quente com as suas suaves brisas agradáveis trazem chuvas de bênçãos, Deus é amor. "Toda a boa dádiva e todo o dom perfeito vem do alto" (Tiago 1:17).
Quando o "vento norte" frio da provação e dificuldade sopra sobre nós, Deus é amor. "E sabemos que todas as coisas contribuem juntamente para o bem daqueles que amam a Deus" (Romanos 8:28).
Quando o "vento ocidental" sopra fortemente sobre nós com a intenção de nos castigar, Deus é amor. "O Senhor corrige o que ama"
(Hebreus 12:6).
Quando o "vento oriental" ameaça varrer tudo aquilo que tens, Deus é amor. "O meu Deus, segundo as Suas riquezas, suprirá todas as vossas necessidades em glória" (Filipenses 4:19).
Talvez estejas desanimado e deprimido. Nesse caso, lembra-te que Deus ainda cuida de ti.
O que estás a experimentar foi enviado ou foi permitido por Ele para o teu bem.
Sim, não importa a direcção do vento. Deus é amor. - RWD

NENHUMA AFLIÇÃO NOS PERTURBARIA
SE SOUBÉSSEMOS PORQUE DEUS A PERMITE.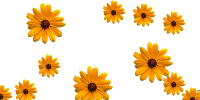 Dear friends,
I am very busy, but I will always try to answer your emails and coments. I love you all in Christ who loved us first.
Enjoy the message below, extracted from Our Daily Bread. Link in the column beside.
WINDS OF LOVE
He who does not love does not know God, for God is love.

A farmer had a weather vane on his barn, on which was written "God is love." When friends asked why, the farmer said, "This is to remind me that no matter which way the wind blows, God is love."
When the warm "south wind" with its soothing and balmy breezes brings showers of blessing, God is love. "Every good gift and every perfect gift is from above" (James 1:17).
When the cold "north wind" of trial and testing sweeps down upon you, God is love. "All things work together for good to those who love God"
(Romans 8:28).
When the "west wind" blows hard upon you with its punishing intent, God is love. "Whom the Lord loves He chastens" (Hebrews 12:6).
When the "east wind" threatens to sweep away all that you have, God is love. "God shall supply all your need according to His riches in glory"
(Philippians 4:19).
Perhaps you are discouraged and downhearted. If so, remember, God still cares for you. What you are experiencing has either been sent or it has been allowed by Him for your good.
Yes, no matter which way the wind is blowing, God is love.
NO AFFLICTION WOULD TROUBLE US IF WE KNEW GOD'S REASON FOR PERMITTING IT.